Connecting with your target audience, authentically speaking to who they are, and genuinely gaining their trust and loyalty. This is what branding is about. Visual branding is what brings your brand to life… and that's where we come in.
We are here to help solve your needs.
Logos & Branding
There are several important steps to creating your logo and branding. We can help guide you through that process whether it is for something new, rebranded or refreshed.
Websites & Emails
Whether you are looking to update your website, re-brand, or start email campaigns, we can find a solution that works for you.
Labels & Packaging
We have over 20 years experience in labels and packaging design. From beverages, cans, bottles, cartons, boxes, lotions, coffee, tubes, cosmetic, you name it, we have delivered!
Social Media
Do you not have the time to make social media posts? Have you run out of ideas on what to post? We can help you not only make and schedule posts, but we can come up with ideas and images.
Marketing Collateral
Are you in need of posters, brochures, booklets, folders, promotional items, t-shirts, uniforms or giveaways? Are you going to a trade show? We can help you with all of your needs.
Displays
Pallet skirts, table tops, gravity feeds, shelf sets, store signage, shelf strips, and more. We deliver design solutions for you. We can also help recommend printers who are experienced and knowledgeable.
Digital Ads
These ads can have many forms and placings. Choosing the time and place to display them can play a great role on their success. Our creativity and wisdom will develop a plan that works best.
POP Material
Shelf talkers, stickers, danglers, decals, wraps, corobuff, coroplast, magnets, floor displays, signage and more. We not only come up with great design solutions, we can also work with printers to communicate to ensure the results.
Trade Shows
Trade show booth design is one thing, but understanding the flow of visitors and how that can effect people waiting to talk or seeing what you showcase is a whole other challenge. We work with you to come up with a game plan.
We encourage you to ask questions and get to know the process.
DEFINE
Meet and Learn about your business Establish open communication. Define the problem or needs. Agree on a plan of action. Set goals.
RESEARCH
Collect background information, gather specifics and assets. Learn as much as we can on competitors, so we can give you the best, most unique design solution.
IDEA
Brainstorm ideas and evaluate solutions. Sketch out concepts for various platforms. Review concepts to flesh some out. Agree on a direction.
BUILD
Build and test internally according to specifications and goals. Review details before presenting to client.
SHARE
Share, make changes, prototypes, test again and review new data. Make revisions and refine the end product. Keep project goals and due dates in mind.
GOAL
Solution meets requirements. Communicate results. Send files and launch new project.
Redefining the web
Whether you need a website, need to re-do your website, make a change or want a modern responsive website that is mobile ready, we are here to help you find a solution. When the project is over, we don't abandon you. You can always come to us with any needs big or small. Building relationships are just as important as building websites.
BUILDING BRANDS
Branding is about so much more than what people see. It's about how you make people feel. We will help you develop a strategy and plan. Whether you need a logo, business cards, letterhead, brochures, websites, products or even help with social media, we have your back. It doesn't matter whether you are a large or small company or whether you are established or not. We work to help solve your needs.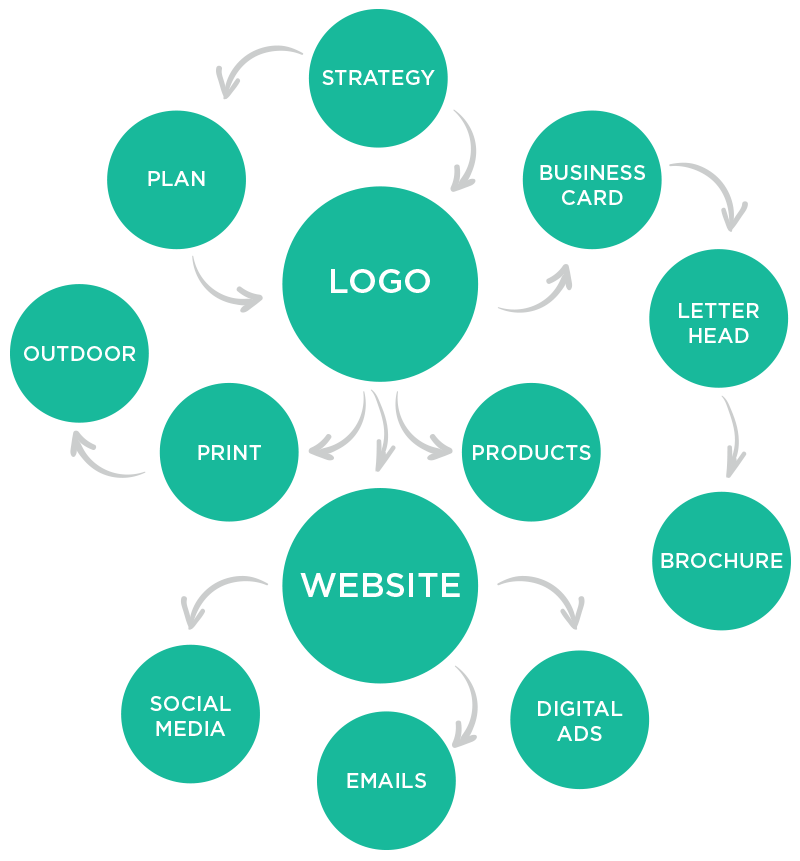 CONTACT
Reach out to us with your project details and we will get back to you at the earliest
Address
439 Knollbrook Drive
Langhorne, PA 19047
Phone
516.351.7346